Car insurance discounts are no myth — they do exist. From car safety features to being a safe driver, here are six ways you may be able to cut down on car insurance costs.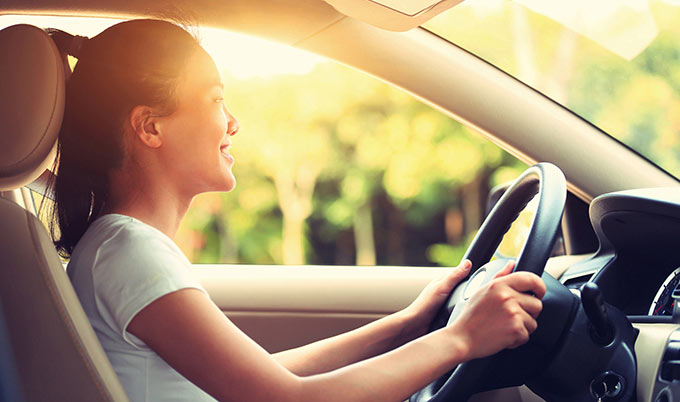 GO FOR THE MULTIPLE-POLICY DISCOUNT.
The Insurance Information Institute (III) says many insurers offer multiple-policy discounts. For example, you may qualify for a discount if you have homeowners insurance and car insurance with the same company. Ask your insurer about "bundling" your policies and whether it would help maximize your savings.
IF YOU'RE A STUDENT, KEEP YOUR GRADES UP.
Keeping up your GPA may help save money: The III says insurers frequently offer discounts for young drivers with good grades. This doesn't just apply to teenagers in high school. The NAIC says some insurers also offer discounts for full-time students up to age 25.
ASK ABOUT CAR SAFETY FEATURES.
Is your car equipped to help keep you safe from harm? The III says many insurers offer discounts for certain safety features — for example, motorized seat belts or an anti-lock brake system (ABS).
INSTALL AN ANTI-THEFT DEVICE.
If your car isn't already equipped with an anti-theft device, consider the benefits of installing an alarm system or a stolen vehicle recovery transceiver. In addition to helping deter theft or vandalism, the NAIC says an anti-theft device may help you qualify for a discount from some insurers.
RENEW YOUR POLICY EARLY.
Don't wait until your car insurance policy has expired to switch to a different insurer. First off, it's not a good idea because going without car insurance is against the law (most states require that all drivers have liability coverage). Second, some insurance companies may offer incentives for new customers who sign a new policy before their old policy expires.
If you're looking to save money on car insurance, the discounts mentioned here may be a good place to start. Discuss your options with a local agent, who can tell you if you qualify for these discounts or others to help you reduce your car insurance costs.
Read more...